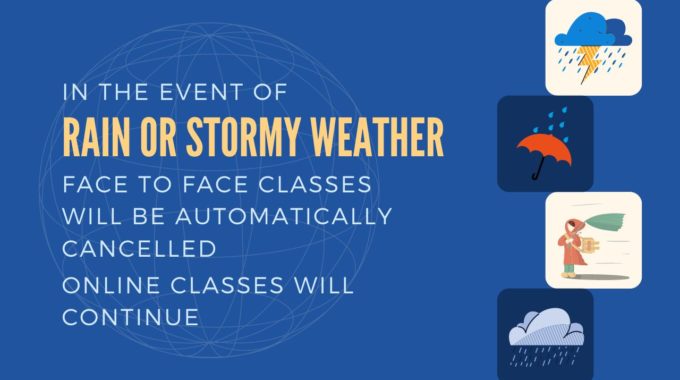 In the event of rain or stormy weather, Face to Face classes will be automatically cancelled and online classes will continue.
We wish for all students and staff to stay as healthy as possible. Please keep your learners home in bad weather and attend online classes instead.
Please join our Facebook groups for the latest annoucements.
SVDPA Parents/Guardians Facebook Group