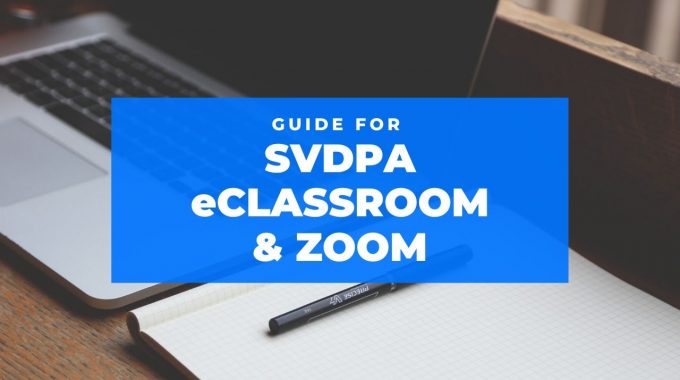 SVDPA eCLASSROOM and Zoom Guide
SVDPA eCLASSROOM
New students should have received an email, text or call with their SVDPA eCLASSROOM username and password. If you have not received your login info, please chat with us at svdpa.com.
Log in at eclassroom.svdpa.com from any computer, cell phone or tablet browser.
The first screen you will see is the Dashboard. This is where you will find:

Upcoming Events

Assignments and quizzes that are due

SVDPA.com

Blogs and announcements from our main website

Course Overview

Enrolled courses (past, present and future)

Click on any course to see its content and activities

Timeline and Calendar

Shows activities that are due soon

Other features include notifications and chat.
Zoom
Download and Install Zoom Client for Meetings, you only need to do this once.

For cellphones, visit the App Store, Play Store or Zoom.us website

For desktops and laptops, visit Zoom.us

Links for Zoom are posted in the Upcoming Events section of SVDPA eCLASSROOM
Open the event for Zoom Links, inside you will find the schedule for Zoom lessons.
After clicking the lesson link, you will be asked to open (or install) Zoom.
After opening Zoom, you may be asked to enter your name.

Use the following format: John Doe, Grade 3

You will be asked to "join audio", choose device or computer audio
Zoom works best with a headset