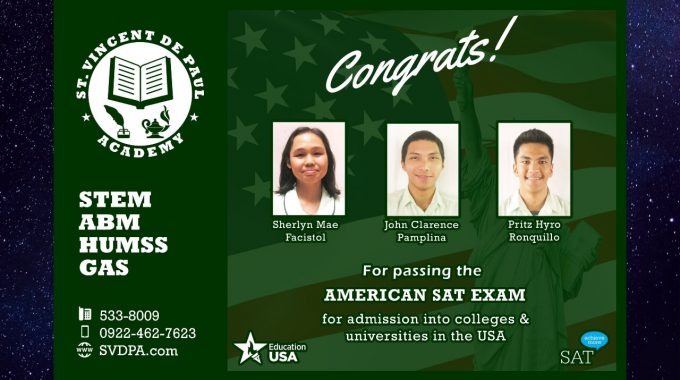 Congrats and goodluck to our SVDPA students who are pursuing admission to American colleges and universities. SVDPA will do everything in it's power to make study in the USA possible for these ambitious students!
Thank you to students, parents and teachers (especially Ma'am Carol and Ma'am Fe) for their help with this program. Special thanks to the US Embassy's EducationUSA program for inviting SVDPA to participate in their exclusive program.
For more information about how to secure scholarships to American colleges and universities, please visit our Guidance Office.