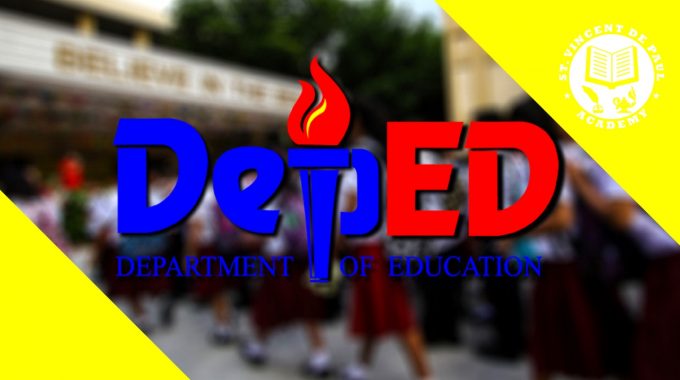 DepEd Extends Senior High School Voucher Program Application
By Merlina Hernando Malipot, Manila Bulletin
The Department of Education (DepEd) has announced the extension of Senior High School Voucher Program (SHS VP) application for School Year (SY) 2018-2019 before the end of this month.
"Those who were still unable to apply – or have submitted incomplete documents – during the initial three-month application period may apply at ovap.deped.gov.ph beginning April 3, 2018, until April 27," DepEd announced in its official Twitter and Facebook pages.
Results are out
Meanwhile, DepEd also announced that the vouchers of those who applied in December 2017 until February 2018 have been released and are already available online.
"Qualified Voucher Applicants (QVAs) may now download their QVA Certificates from the Online Voucher Application Portal (OVAP) at ovap.deped.gov.ph.," DepEd said. To access the QVA Certificate, DepEd instructed online applicants to log in to their OVAP account. For manual applicants, they may use the "Search" function on the OVAP website.
The SHS VP is "a financial aid for Grade 10 completers who wish to continue their Grade 11 and Grade 12 education in private high schools, private or public universities or colleges, and technical-vocational institutions offering SHS."
The nationwide application for the SHS VP for School Year 2018-2019 was opened on December 6, 2017. The deadline for manual application was last January 31 while the online application deadline was set for February 28.
All Grade 10 completers in SY 2017-2018 that are enrolled in DepEd-recognized private schools and are not Educational Service Contracting (ESC) grantees are eligible to apply for the SHS VP.
However, the following learners are not eligible to apply for the SHS VP: high school graduates in March 2015 or earlier; Grade 10 completers earlier than SY 2017-2018; incoming Grade 12 students who were not part of the SHS VP in Grade 11; and students who are not Filipino citizens.
This year, learners who took or will take the Alternative Learning System (ALS) Accreditation and Equivalency (A&E) test and the Philippine Educational Placement Test (PEPT) in the current school year shall be eligible to avail of the SHS VP – provided that they passed, are certified for admission to Grade 11 in SY 2018-2019, and received their certification not later than May 31, 2018 are also eligible for the SHS VP. They may submit their application manually until June 15, 2018.
DepEd reminded that all public school Grade 10 completers i.e. those in public junior high schools (JHSs) and state and local universities and colleges (SUCs/LUCs), and all private school Grade 10 completers that are ESC grantees are automatically qualified for vouchers and do not have to apply.