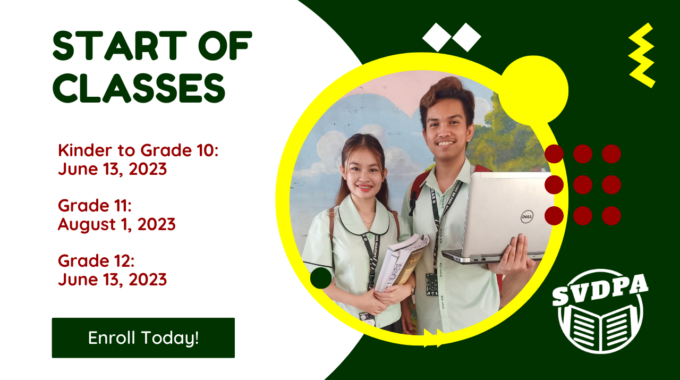 Start of Classes for Academic Year 2023 – 2024
Dear Students, Parents & Guardians,
We hope this message finds you well and that you have enjoyed a restful summer break. We are excited to announce that the new academic year is about to begin and we are eager to welcome all of our students back to school.
Classes will begin on:
Kinder to Grade 10 – June 13, 2023
Grade 11 – August 1, 2023
Grade 12 – June 13, 2023
We cannot wait to see everyone back in the classrooms and hallways. The start of a new academic year brings with it new opportunities, challenges, and goals to achieve, and we are confident that our students are up to the task.
As we return to full face to face learning, please be assured that the health and safety of our students, staff, and community remain our top priority. We will continue to adhere to all COVID-19 guidelines and protocols issued by the local government and DepEd. We will also continue to apply the benefits of online learning and allow students to attend classes online.
Please watch out for announcements about "Things to Bring" (school supplies), uniform requirements and textbook availability.
We look forward to a productive and fulfilling academic year ahead and wish all of our students the best of luck in their studies.