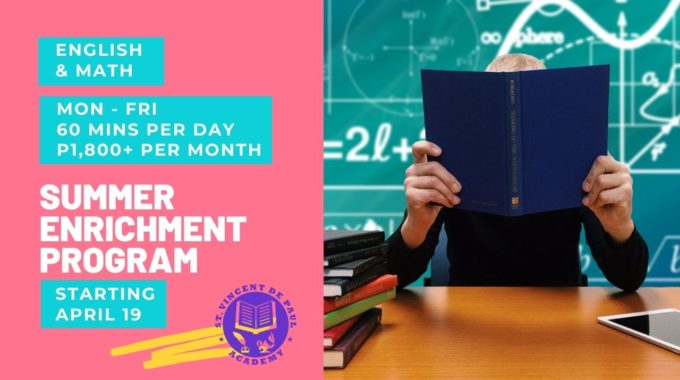 Summer Enrichment Program 2021
Join us for summer learning and fun activities!
SVDPA is offering a online summer enrichment programs for students who want to stay busy this summer. Now more than ever it is important to keep our learners' minds active and engaged. Endless online gaming and social media is not healthy for their young minds, so why not give their brains some exercise this summer!
Details:
Monday to Friday, 60+ minutes per day
Emphasis on Math and English
Includes Livestream and eClassroom activities
Customized program based on the skills and needs of each learner
Starts April 19
Cost:
Free for incoming grade 1 (payment is deducted from tuition and misc fees for next year)
P1,800/month for group sessions (if available)
P2,300/month for one on one sessions