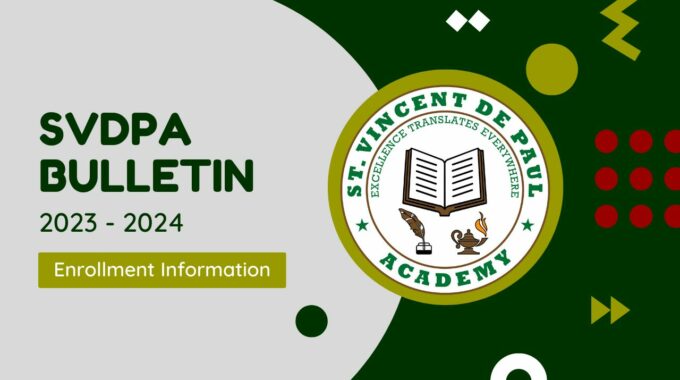 SVDPA Bulletin for School Year 2023 – 2024
Click here to download SVDPA's official bulletin of information for 2023 – 2024.
This document contains important information about our services, enrollment and requirements to study at SVDPA.
We are excited to welcome students back for full time face to face classes! For those that wish to continue with hybrid learning, we will continue to offer SVDPA eCLASSROOM access and livestreaming for all levels.

Our school is dedicated to providing our students with a rigorous and personalized education that will help learners to reach their full potential. With small class sizes and expert teachers, learners will receive the attention they need to succeed. Our advanced coursework and extracurricular programs will challenge learners to think critically, collaborate with peers, and develop the skills and knowledge needed to succeed in college and beyond.